The fact that Lagos has a ton of hotels available for anybody who needs to stay there is not new. Over time, Nigeria's hotel industry has flourished, and thanks to the efforts of affluent domestic and foreign investors, several new luxury hotels have emerged.
Without a question, this encourages healthy rivalry among the top hotels in Lagos as they compete to please guests and win over locals and visitors. As a result, you may wish to learn the names of the largest hotel in Lagos as well as its address and other fascinating details.
In actuality, the majority of the continent of Africa's top hotels are situated there. Most visitors to Nigeria who stayed in a local hotel expressed satisfaction with the level of service, particularly if the hotel was one of the most well-known.
Undoubtedly, the higher the quality of the hotel, the more expensive it will be. But in the end, the major hotels' services are worth your money.
What is the finest hotel in Lagos, and where is it? is a common question.
The top 10 hotels in Lagos, one of the most prominent cities in Nigeria, will be the subject of this article on XploreNG, along with information on what makes them the greatest. In that case, let's investigate if you're ready.
1. The Federal Palace Hotel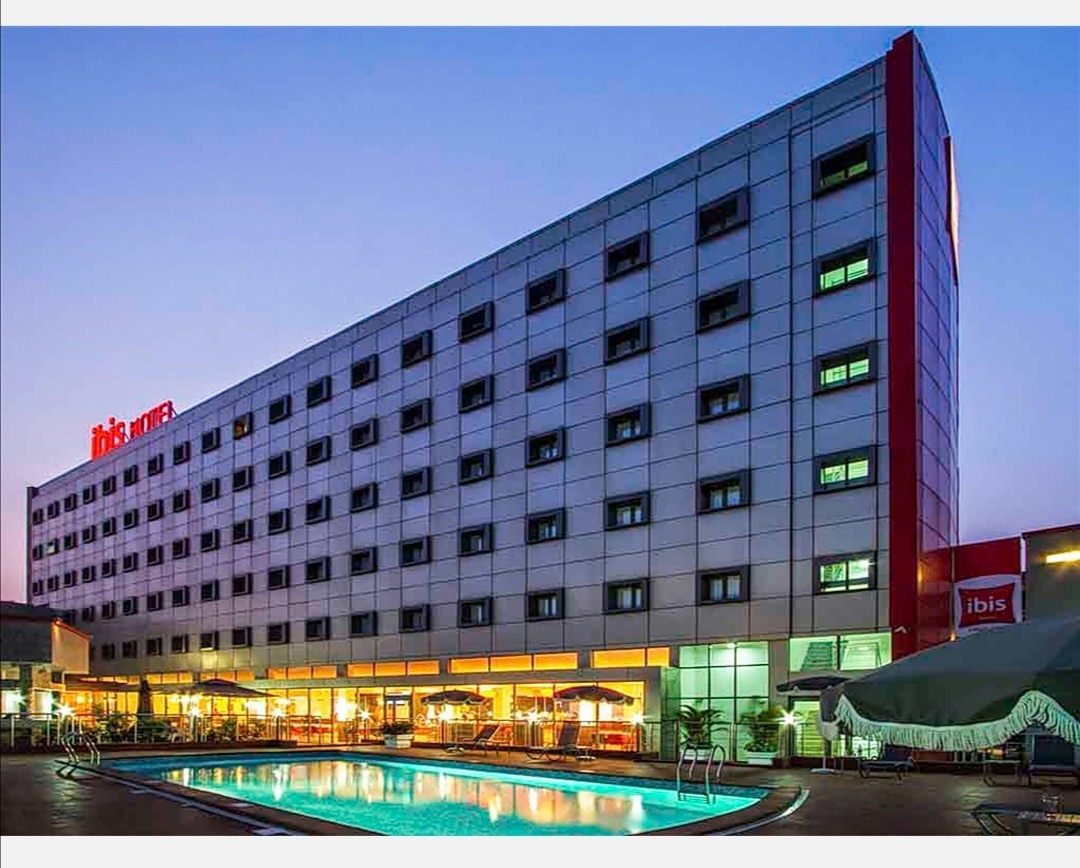 The Federal Palace Hotel and Casino, which is situated at 68 Ahmadu Bello Way on Victoria Island, bridges the gap between the past and present and provides a true feeling of what luxury is.
This hotel provides you the greatest experience away from home with its luxurious furniture, sleek contemporary rooms, free Wi-Fi, flat-screen TVs, minibars, workstations, and tea & coffee making facilities.
This magnificent home was built to meet corporate requirements throughout the world and looks out over the vast Atlantic Ocean. In its 11 posh conference and meeting rooms, business is booming.
2. Sheraton Lagos Hotel
The Sheraton Lagos Hotel is the next item on our list. After a hard day, it offers the ideal setting for relaxation and rejuvenation. The clubrooms provide access to a personal lounge with free breakfast.
One of the top hotels in Nigeria is Sheraton, which is situated at 30 Mobolaji Bank Anthony Way in Lagos. The Sheraton is the ideal location!
This opulent location offers a range of delectable eating options, first-rate lodging, and unique amenities including a full-service spa, fitness center, and sparkling infinity pool.
Sheraton is the best choice for high-rate leisure with 325 guest rooms and 7 suites outfitted with the renowned Sheraton Sweet Sleeper Bed, which offers unparalleled comfort.
3. The Wheatbaker Hotel Lagos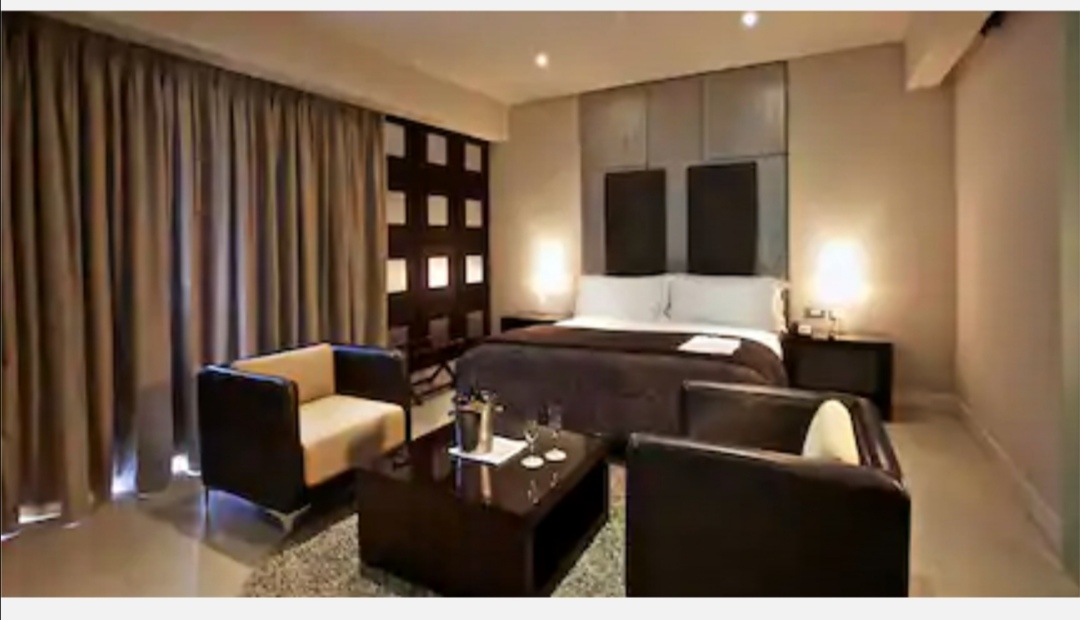 Wheatbaker should have been at the top of our list, but we often base our evaluations on our tour and the opinions of the people we speak with.
However, it is an ideal destination for leisure travel, honeymoons, and business vacations alike. One of Nigeria's top hotels is this one. The hotel is outstanding and concentrates on luxury to promote a pleasant.
This hotel offers luxurious accommodations, including luxury rooms, exercise centers, spa services, laundry facilities, outdoor swimming pools, and other top-notch amenities. 2:00 p.m. for check-in; 10:00 a.m. for check-out
Its luxurious facilities are designed to provide an unmatched level of comfort. The hotel has a wide variety of distinctive leisure options, including a spa, a steam room, a sauna, massages, and an outdoor pool.
In Ikoyi, Lagos, at 4 Onitolo (Lawrence Road), you can find Wheatbaker.
4. Planet One Hospitality Hotel
Do you request a hotel with roomy accommodations? Look nowhere else. The greatest hotel is Planet One Hotel, which has roomy accommodations as well as a restaurant and bar that provide a range of food and beverages.
It has a fully furnished fitness center, an indoor swimming pool, and a spa with a selection of body treatments. In Ikeja, Maryland, at 5, Mobolaji Bank Anthony Way, they nestled.
5. Intercontinental Lagos Hotel
One of Lagos' most well-known hotels is this one. Whirlpool tubs are in certain rooms. The jacuzzi and rooftop pool are additional features. There are other chic eating alternatives as well. The Intercontinental Hotel is a spotless oasis of luxury and tasteful design.
The luxurious Intercontinental hotel is located at Plot 52A Kofo Abayomi Street in Victoria Island's Victoria Island neighborhood. Free Wi-Fi, flat-screen TVs, and iPod docks are included in the modern, stylish rooms with floor-to-ceiling windows and city views. It is certainly elegant and provides top-notch luxury and comfort for those looking for luxurious hotels on Victoria Island.
6. Eko Hotel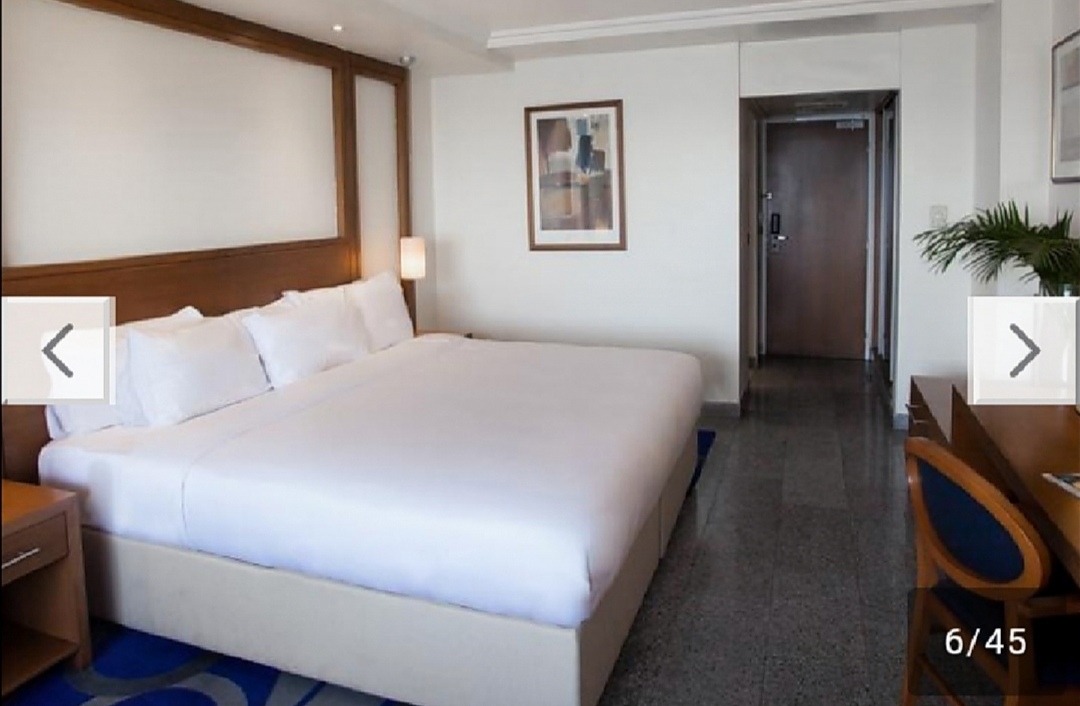 Everyone has heard about the amazing Eko hotel and suites. As it offers a patio, wellness center, and a restaurant, this one stands out as a location to stay whether visiting Lagos for business or pleasure. On-site private parking and complimentary Wi-Fi are also accessible.
This is unquestionably one of Lagos' greatest and most prominent luxury hotels. The three-building Eko Hotel offers stunning views of the Kuramo Lagoon and the Atlantic Ocean. You'll feel at home with the playground, BBQ, and outdoor pool.
7. Southern Sun Ikoyi Hotel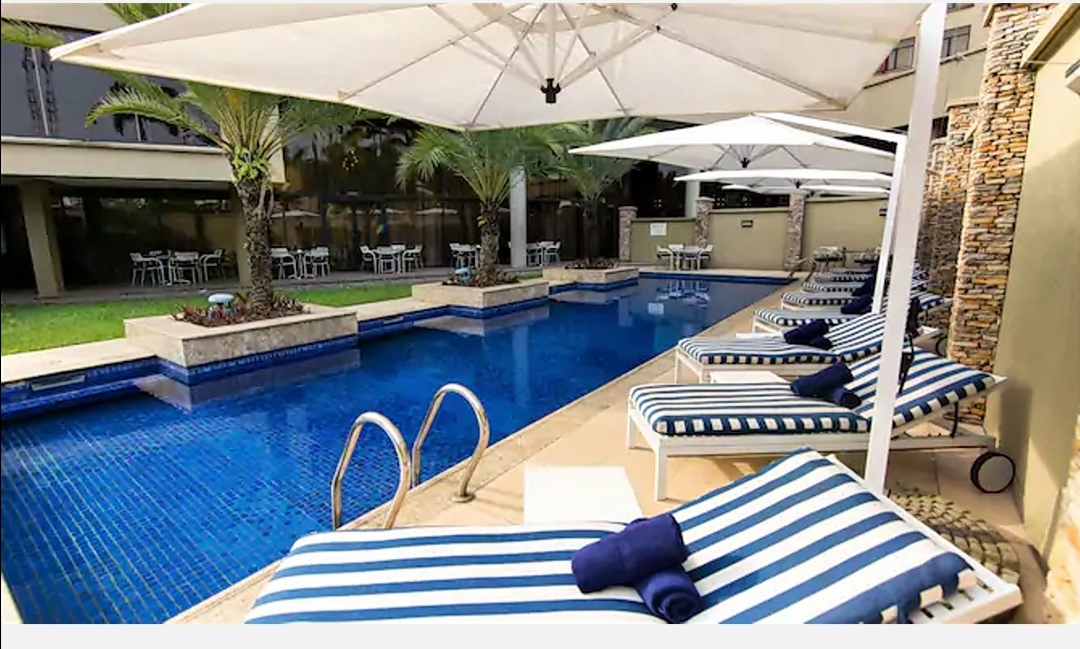 8. De Renaissance Hotel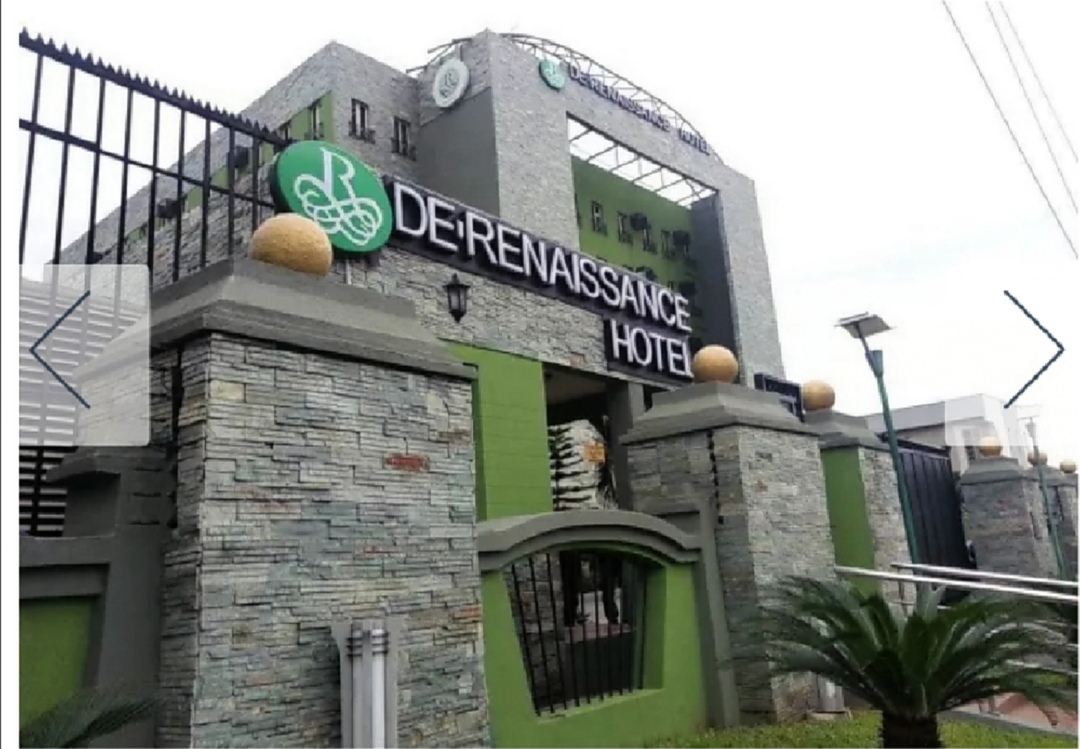 This hotel's unique public spaces epitomize the genuine definition of luxury and design, from the carved marble pathway that envelops visitors upon arrival to the towering five-story atrium that leaves you in wonder.
Whether you're visiting Lagos for business, pleasure, or a combination of the two, it is the ideal luxury destination as an opulent and glitzy hotel on the mainland.
At 172 Obafemi Awolowo Way, Ikeja, elegance, glamour, utter sophistication, and superb service are masterfully woven together to provide a really exceptional experience.
9. Welcome Center Hotel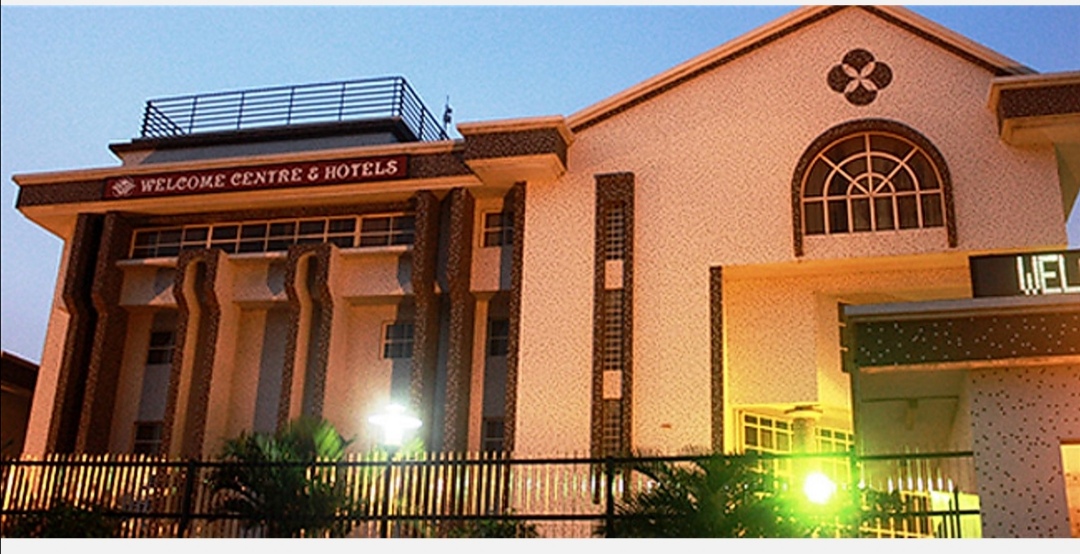 The Welcome Center Hotel was a huge thrill for us. From the stunning architecture of the structure to the elegance of its interior design.
Just so you know, the Welcome Centre's variety of theaters and halls can accommodate a sizable number of guests, making it Lagos' finest conference and events facility with a variety of halls and locations to fit any occasion.
To accommodate every taste and budget, our hotel provides 80 completely air-conditioned guestrooms with a range of options. With a variety of dining establishments, bars, cafés, sports & fitness facilities, gaming, music, art, and entertainment events, her amenities are designed to make traveling less monotonous.
As the name suggests, this hotel attracts a lot of foreign guests due to its proximity to Lagos's international airport road.
10. The Regent Luxury Suites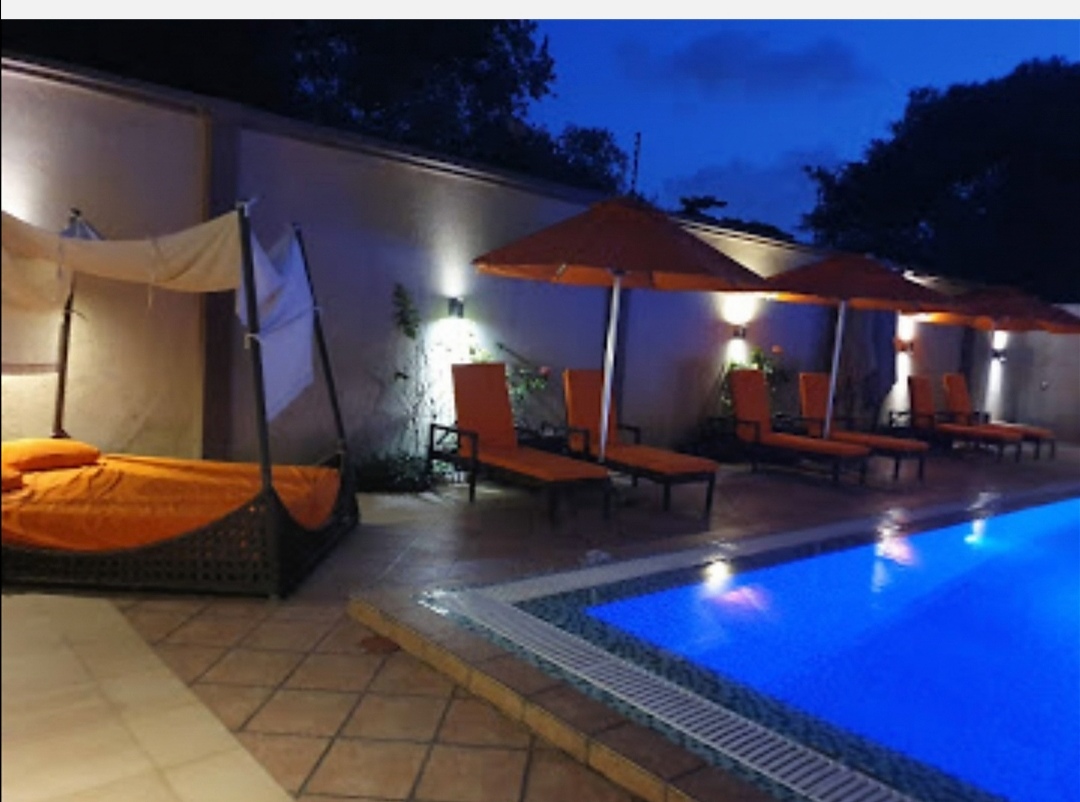 The Regent Luxury Suites at 25 Joel Ogunnaike Street, Ikeja GRA, completes today's travelogue. The opulent interior design combines contemporary styles and the most advanced technologies with African and European inspirations.
You don't need to go any farther whether you're organizing a vacation to Lagos, a wedding, a corporate retreat, or simply want to go out for a drink. It genuinely reflects the warmth, elegance, and style that today's affluent tourists want.
So, guys, although it is generally acknowledged that no location can really compare to the comfort you enjoy at home, some of the greatest hotels in Lagos, Nigeria, that we have mentioned here work tirelessly to make your time away from home the apex of your life.
When contrasted to the royal service guests get, it is also astonishing that Lagos' five-star hotels are similarly reasonable. Do you believe that I missed some of the top hotels in Lagos when I wrote this article? Please share in the comment section.